ONLINE WORSHIP LEADER MENTORSHIP
GET CERTIFIED IN WORSHIP LEADERSHIP
A guided journey to becoming a confident musician and an effective worship leader.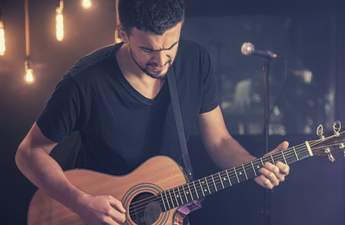 Learn to play guitar, sing, and understand music theory and study to become a great musician so you can lead worship well.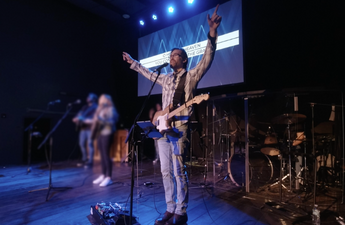 Learn to pick songs, lead rehearsals and lead worship with confidence.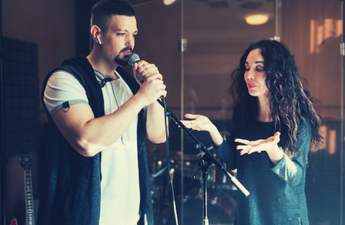 Implement proven systems to help you build your best band, develop new musicians in your church, and set yourself up for continued success as a worship leader. 
Worship Leader Mentorship
I had the best mentors when I started and now my team is coming alongside you in your journey.  Through course modules and the new social experience, I'll help you on your journey through a unique personalized online worship leader mentorship.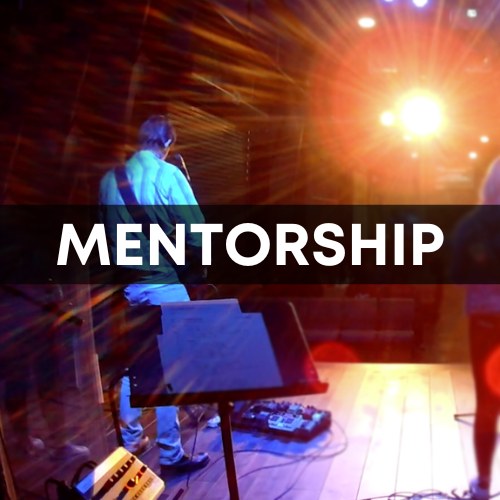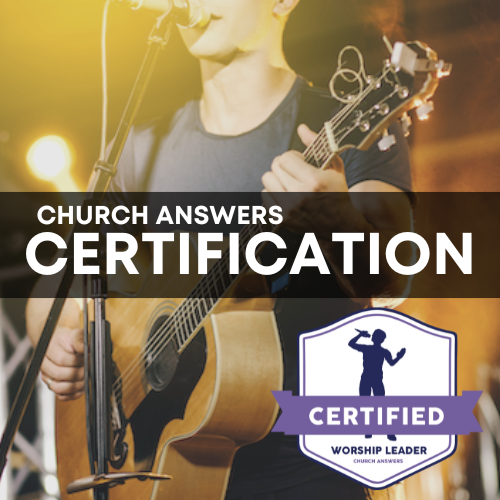 No other organization offers a more affordable and streamlined process which allows you to join, certify and grow like Propel Worship! Receive a full Church Answers Certification in worship leadership at the completion of the Propel mentorship. Proudly add your certification to your resume to increase credibility and increase your chances of successfully securing a worship leader position in a church.
I have built an amazing social learning platform where you can connect with me and others during the mentorship.  Ask questions, leave your comments, and even upload your own pictures and videos to the community.  Get new content every week including livestreams and webinar playbacks.  (Yes, we are on Facebook too, but this is an exclusive member only connection for members and alumni of the Propel Worship Leadership Network)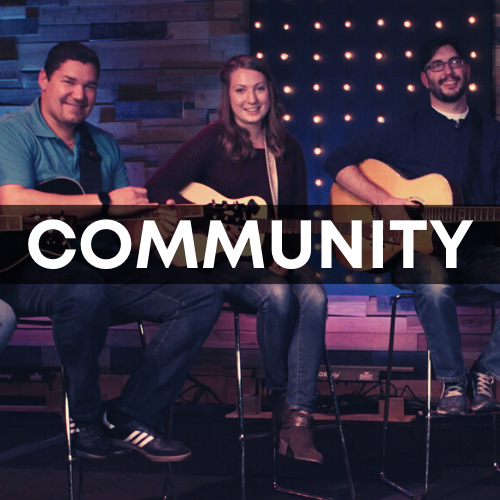 "He who fails to plan is planning to fail."  It's a simple saying you may have heard before.  It's highly relevant to your ministry as a worship leader. 
When you step up to a leadership position you must be willing to accept all aspects of that role including the critical role of planning and organizing everything needed for a successful worship service.  There is no time to point fingers or passing blame to others.  As a worship leader, God is placing you in a unique position of leadership within your church and He will also provide the wisdom, tools, and success you need to grow your church and bring glory to His name.  First, you have to accept the challenge and dig deep to find the success that you long for.  You'll need to master skills as a musician, a shepherd, and a leader.  Lacking ability in any of these three areas will cause stress and could lead to painful failures.  Just like my mentorship taught me when I was a young worship leader, I'm going to help you learn how to develop teams and lead worship authentically and with success. I'll help you put systems in place in your local ministry that will allow you to plan ahead, grow a strong team, and lead worship well every week.  
Whether you are already in a worship leader position or aspire to one day lead worship, you will have the tools and systems for success.
What you can expect to learn
Things we cover in the mentorship include the following:
"Witnessing first hand the methodology applied by Eric Roberts when he was Worship Pastor at CCA, I saw skill sets developed on various instruments including electric, acoustic, and bass guitars, piano, keyboards, drums and percussion.  His approach successfully developed three worship teams made up of musicians with various musical genre backgrounds, coalescing them into team units that functioned together as one.  Standardized tech team procedures were developed to improve efficiencies of existing tech team members, and training of new members, resulting in well trained bands and tech teams being able to rotate on a monthly or weekly basis."
"I have had the opportunity to become acquainted with Eric and Emily on a personal level.  I have found them to be genuine followers of Christ with a passionate heart for being used of God to connect others with Christ.  Eric and Emily are warm, caring, and exhibit a Christian character that give credibility and substance to their music."
"Eric is an accomplished guitarist, vocalist and songwriter. He has anointed musical gifts and leads with a tender heart."
Eric Roberts has a great program. I know this is going to be used by God and I think your church can benefit from it.
"My daughter has been energized about learning the guitar. This course has given her a purpose… Now she's looking at it and saying "ahh there is an end goal out in front of me! There is a song I'm going to learn how to play!" You've done a great job of packing it in a way that gives people an end goal in addition to following a calling that God has put in their heart to lead worship."
"We added 6 new musicians and leaders to our church worship teams. Aimee and I can't thank you enough for offering the classes and assistance that you do through Worship the King. Our journey began a little over two years ago with the 30-day challenge and today, we not only lead our team, here at church but have had the privilege of sharing what we've learned with others."